General Practice and Preventative Care for Surry Hills, Darlinghurst and the surrounding areas
Providing care excellence to the Surry Hills, Darlinghurst and the surrounding areas for over a decade
Foundation
Established in early 2006 by Professor Kerryn Phelps AM, the Clinical Supervisor at Bourke Street Clinic. We pride ourselves on providing patients with excellent, thorough and uncompromising care, with some of Australia's most well respected practitioners.
The practice consists of both male and female general practitioners, as well as an accredited practising dietician, naturopath, psychologist, accupunture and shiatsu practitioner. Together this multidisciplinary team is able to provide you with a range of health and well-being options.
Our vision is to combine the latest medical knowledge with personalised care to help you be your healthiest self.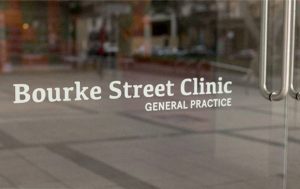 Customer feedback
At Bourke Street Clinic we strive to ensure that your visit to us, from start to finish, is of the highest standard we can provide.  We always welcome feedback on how we could service you better.  Please email your feedback to info@thebourkestreetclinic.com.au.  In the instance where you feel that your experience was not entirely as expected and wish to make a complaint, we have a complaint process in place.  Please put this in writing addressed to the Practice Manager. All issues raised are treated confidentially.